West Bengal Goverment Salary Statement, Pension & Gratuity calculation, Income Tax Calculation, Form 16 generator, Income Tax e-filing, House Rent Exemption Calculator, etc.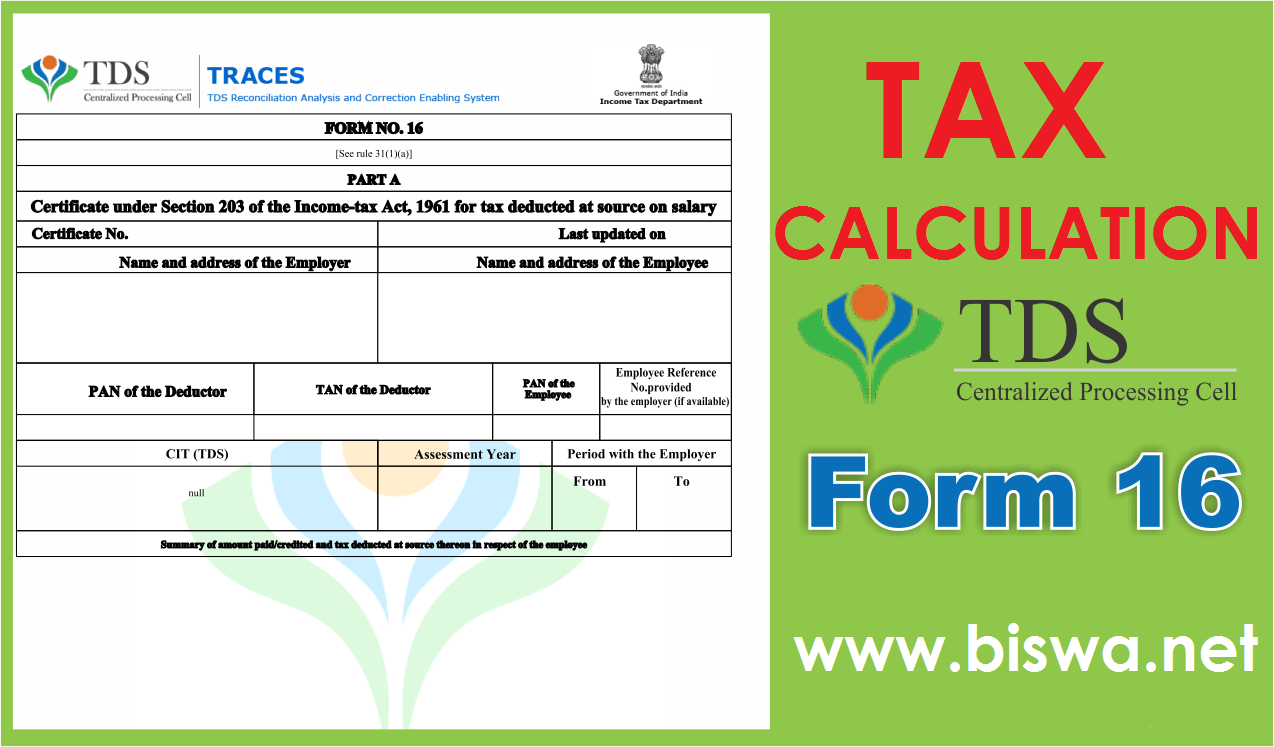 Online Income Tax Calculation and Form 16 Generation
Now it is easy to calculate Income tax. Fill the following fields which are applicable for you. Keep maximum fields blank which are not applicable. To take
print out
of Form 16, after 'SUBMIT' use shot cut key
Ctrl+p
.
Share on Facebook to help your friends & colleagues.


To communicate on facebook like on Facebook Page
www.facebook.com/BiswaranjanChakraborty007


To take print out of Form 16, after 'SUBMIT' use short cut key Ctrl+p.